ADVERTISEMENT TARIFF 2023-2024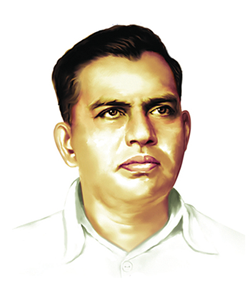 SRI. T.V. RAMASUBBAIYER
Taking Tamilnadu to its natives around the world
Dear Patron,
Dinamalar was founded as a small entity in 1951, by TV Ramasubbaiyer - a philosopher, patriot, visionary and a self-made journalist.Having grown phenomenally through the years, Dinamalar carries the aura of Tamilnadu to its natives in 140 countries each day.
Absorbing changes in lifestyle and thinking over the years, Dinamalar has consistently carried content that reflects views of Tamilians.
Commitment to Truth
Dinamalar has always delivered the facts without sensationalising the truth, yet has constantly brought forth its viewpoint as well.
It presents detailed, analytical news reports in an interesting, innovative way. With this it has created a strong identity for itself, while keeping readers engaged.
Chennai Edition

- Chennai, Kanchipuram, Thiruvallur Districts.

Madurai Edition

- Madurai, Dindugal, Theni, Sivagangai, Ramanathapuram, Virudhunagar Districts.

Coimbatore Edition

- Coimbatore, Nilgiri, Tiruppur Districts.

Puducherry Edition

- Puducherry State, Cuddalore, Vilupuram Districts.

Tirunelveli Edition

- Tirunelveli, Thenkasi, Tuticorin districts.

Nagercoil Edition

- Kanyakumari district.